Robbie Williams
Robbie Williams is a former member of boyband Take That and successful solo act. Williams has sold 75 million records worldwide, making him the best-selling British solo artist.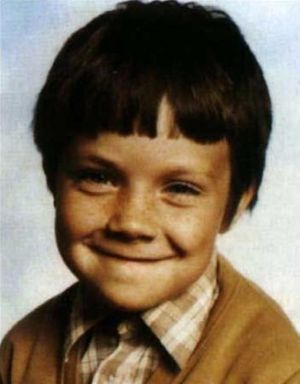 Robbie, son of Janet and Peter Williams, was born on the 13th February 1974 in Stoke-on-Trent. He joined a dance school as a youngster and had performed in several school plays, including a production of Oliver, Williams played the Artful Dodger.  Aged 16, Robbie became the youngest member of the boyband Take That formed by Nigel Martin-Smith. While Gary Barlow wrote and performed most of the bands hits, Robbie performed lead vocals on "Could It Be Magic", "I Found Heaven" and "Everything Changes".  
Williams's conflict with Martin-Smith led Williams to experiment with alcohol and drugs. In 1994, the drug abuse had escalated to a near overdose before the group was scheduled to perform at the MTV Europe Music Awards. Much of Williams frustration came from being unable to offer creative input, saying that he wasn't taken seriously when he wanted to explore hip hop and rap. In July 1995 Robbie Williams agreed to quit Take That, the group continued their Never Forget tour as a four-piece, but later disbanded in 1996.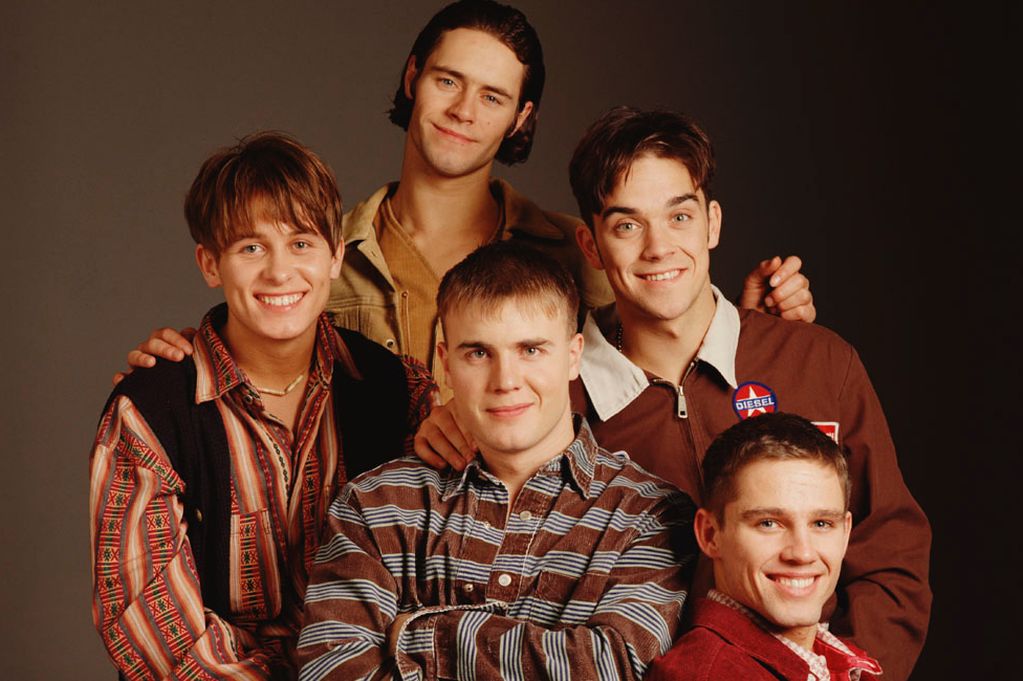 Robbie Williams intended to go solo following his exit from Take That, however legal disputes with Nigel Martin-Smith prohibited him from releasing solo materiel until the group officially split. In this period Williams had been the subject of many talk shows and newspapers. His most infamous moment was partying with Oasis at Glastonbury festival, he was also spotted partying with George Michael in France. Eventually Robbie was released from his contract with BMG and signed with Chrysalis Records in Jun 1996. 
Robbie's first solo single, a cover of George Michael's 'Freedom', peaked at number two in the UK Singles Charts. Recordings for his first album started March 1997, aided by songwriter Guy Chambers, the single "Old Before I Die" was released and reached number two in the UK charts. The album titled "Life Thru a Lens" debuted in September 1997 and reached Number 11 in the charts. It wasn't until the release of the fourth single on the album that sales skyrocketed. "Angels" was Robbie's best-selling single in the United Kingdom, this caused the album remained in the charts for 218 weeks, selling over three-million copies in Europe.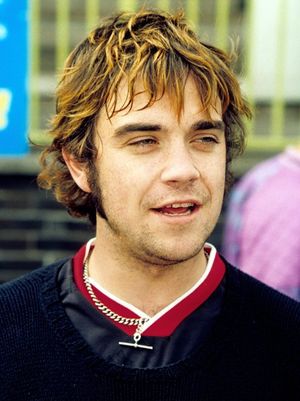 In 1998, recording began for Williams second album "I've Been Expecting You" released later that year. The first single "Millennium" went on to become Robbie's first number one single in the UK, whilst also becoming a top twenty hit in Europe, Latin America and Australia. The album sold 3 million copies in the UK and was followed up with a European tour in 1999. 
Williams signed for Capitol Records in 1999 in an attempt to "crack America". Williams began working on his third album during his '99 tour and "Sing When You're Winning" was released in August 2000. Robbie released the single "Rock DJ" from this album, it his third UK number one, however the video was so controversial that Top of the Pops had to edit it due to the graphic content. The song also won the "Best Single of the Year" at the Brit Awards, while the album was also certified 2x Platinum on its first week of release. 
"Swing When You're Winning" was released in 2001, an instant hit around the world, was a homage to Williams lifelong love of Frank Sinatra. His cover of "Have You Met Miss Jones?" was record for the 2001 film Bridget Jones' Diary, while his duet "Somethin' Stupid" with actress Nicole Kidman became the biggest hit of the year in the UK. The album featured appearances from Jonathan Wilkes, Jane Horrocks, Jon Lovitz and Rupert Everett. "Robbie Williams Live at the Albert Hall" was released in December 2001 and became one of the bestselling music DVDs in Europe, being certified 6x Platinum in the UK.


In 2002, Williams signed a record deal with EMI for £80 million, this deal allowed Williams to have more creative control over the album, while also helping him break into the US market. His fifth album "Escapology" sold over 2 million copies by the end of 2003 and topped the album charts in many European countries, this was followed up with a live album "Live at Knebworth". In October 2004, Williams released his Greatest Hits and it later became the best-selling album in the UK that year, with Angels being voted as the "Best Single of the Past Twenty-Five Years" at the 2005 BRIT Awards. "Intensive Care" the sixth studio album for Williams was launched in Berlin and soon became a worldwide hit.


In 2006, Williams released an electro/dance album called "Rudebox" which received mixed reviews, however it still went 2x platinum in Europe selling over 2 million albums that year. It wasn't until three years later that Williams would release another studio album with "Reality Killed the Video Star" and Robbie made his come back on The X Factor to perfom his newest single "Bodies". 2010 saw his second greatest hits release, a celebration of twenty years in the industry, including a new single, a duet with former Take That bandmate Gary Barlow. This was soon followed up in 2012 by Robbie's tenth number one album called "Take The Crown" and his number one single "Candy", which peaked at the same time.  2013 saw Williams follow up on his 2001 swing album, he released "Swing Both Ways" and recorded duets with a number of artists including Michael Buble, Olly Murs and Lily Allen. In 2016, Williams is expected to release his eleventh studio album.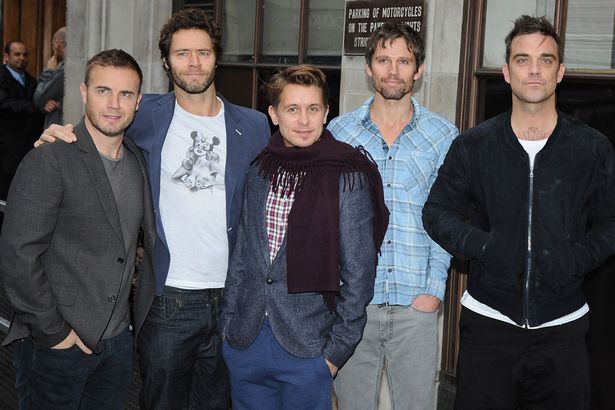 In 2009 Williams felt ready to join Take That, however it wasn't until 2010 that he did eventually reunite with the group. They released an album "Progress" which became the second fastest selling album In UK History. Robbie had stated his fued with Gary Barlow was now resolved and they were both friends. A tour soon followed, which went on to become the fastest selling tour in UK history, causing many websites to crash. Williams eventually left Take That again, this time on good terms, however he is expected to return for the 25th Anniversary of the group.


Ayda Field has been in a relationship with Williams since 2006, they have two children together and live in Los Angeles, they did also briefly live in Wiltshire. Williams has struggled with many health issues over the years including mental illness, self-esteem issues, alcoholism, obesity and substance abuse. It wasn't until Elton John booked him into a clinic, he began to get a grip on his problems. Robbie also entered rehabilitation in 2007 following addiction to several different drugs.